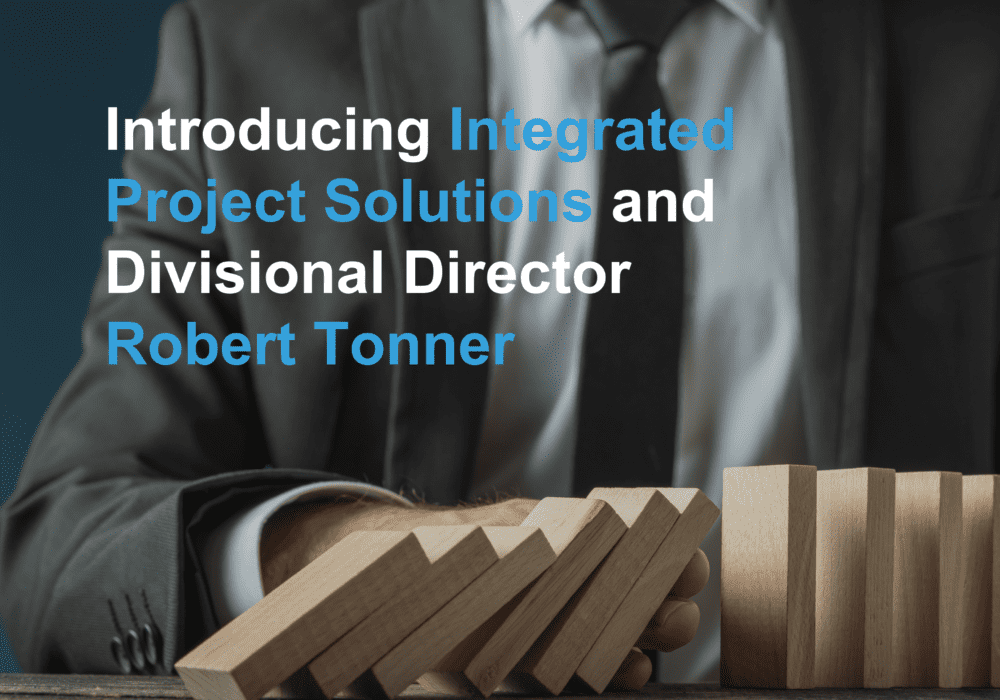 We are delighted that our first Employee Spotlight of 2022 brings to attention the promotion of Robert Tonner to Divisional Director.
You may cast your mind back 12 months to when Robert featured in our first ever Employee Spotlight campaign. We asked him then to describe Logi-tek in three words and he chose progressive, collaborative and rewarding. Twelve months on we are announcing his progression through the business to Divisional Director.
We are excited by this announcement for many reasons but notably because it is packaged with the launch of our newly formed division "Integrated Project Solutions" that Robert will lead.
What is Integrated Project Solutions (IPS)?
Integrated Project Solutions provides an overarching platform made up of the service offerings listed below.
• Troubleshooting
• Technical Project Management
• Diagnostic Investigation
• Feasibility Study
• Design Management
Robert's promotion is important at Logi-tek, we spoke with the leadership team to obtain their thoughts on Robert and his role at Logi-tek.
Remi Portes, Operations Director (EMEA)
"Robert was a big driver behind the creation of the IPS. This offering bridges the gaps identified over the years working on MEP technical client sided projects. We have been doing it for years but more of a reactive approach when clients reach out to us for technical assistance. With Robert at the helm, he will drive this forward and bring solutions to multiple clients"
Kevin Fletcher, Managing Director (EMEA)
"Rob is always calm under pressure, a great communicator and a team leader. Rob will grow our Integrated Project Solutions offering by focusing on Clients needs and leading our team to surpass them"
To be considered for opportunities at Logi-tek please send your CV to recruitment@logi-tek.co.uk or apply below.
#integratedprojectsolutions #technical #services #solutions #clients #clientsolutions #technicalprojectmanagement #projectmanagement #mep #buildingservices
https://logi-tek.co.uk/wp-content/uploads/2022/02/IPS-website-square.png
2475
3076
Taylor Kaye
https://logi-tek.co.uk/wp-content/uploads/2019/07/logitek-logo-colour.svg
Taylor Kaye
2022-02-07 14:38:41
2022-02-07 17:39:59
Integrated Project Solutions and promotion of Robert Tonner to Divisional Director