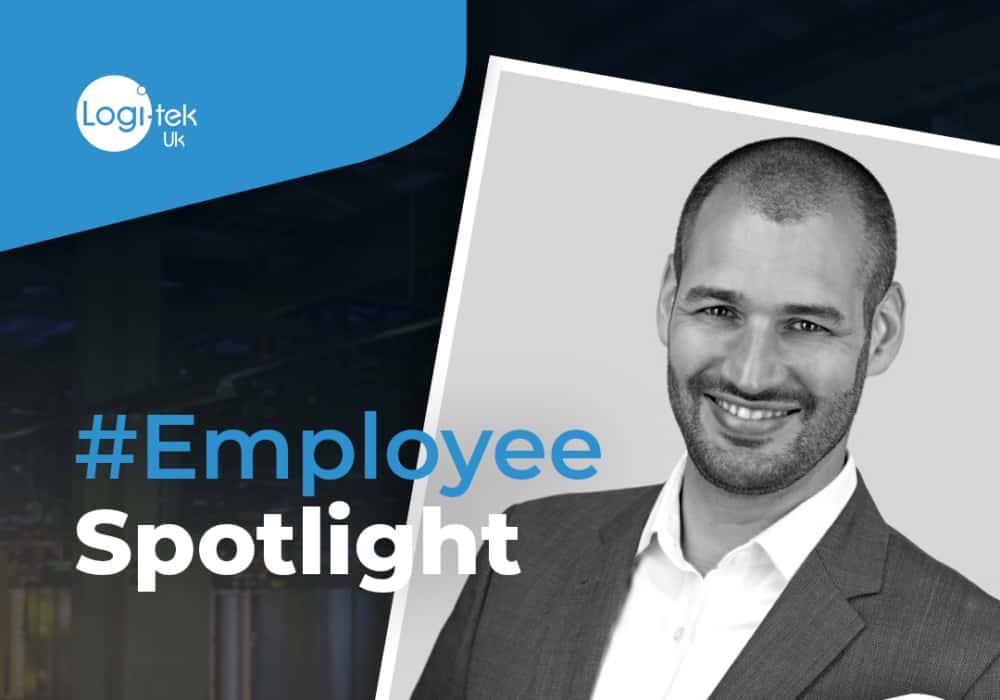 For this month's employee spotlight, we talked to Remi Portes, Operations Director. Remi started his Logi-tek journey in 2014 as a Design Manager and now leads the operations for the business.
We found out more about Remi, his journey, and his thoughts on the future of commissioning.
Remi, describe Logi-tek in Three words?
Family, Transparency, Collaborative
What is your guilty pleasure?
I have been a big fan of Lego since I was little. I keep getting more and more, I own most of (if not all of) The conquest of space set. Building lego is my peace and a form of meditation for me. The only issue is the space they take up in the living room, kitchen, bedrooms, studio….!
Tell us a bit about your journey into commissioning?
I always wanted to be an engineer in the construction industry (maybe because of my love of Lego). I completed my HND in Mechanical Engineering in France and then moved to London, theoretically for six months, to learn English. (15 years later, I am still here😊)
I joined a maintenance company on a new estate in Paddington and started a part-time university BEng in Building Services Engineering. While working for them, I realised that many issues were arising on newly completed projects. I was shocked by the things we found, and it's at that point, I decided to join a main contractor as a technical services manager and started making changes at the source.
I enjoyed working for this business. It taught me so much; my role was to manage the entire engineering aspect of the project from A to Z, but I liked driving the commissioning process and seeing how every system comes alive.
At this point, I got in contact with Logi-tek as they were working as Client-Side commissioning managers on my current project. It was the first time I came across an independent commissioning management company, and I immediately knew this is what I wanted to do.
It's been a fantastic seven years, and I have never looked back.
So, what advice would you give to graduates currently doing a Building Services Engineering (BEng) qualification?
Don't stop at a BEng. Go all the way. You are on an excellent career path, one that will always need engineers. Experience a wide range of jobs, from being on the tools, a project manager or a designer. All that rounded experience will be critical for your future.
What is the most rewarding aspect of your role?
I would say seeing my colleagues happy with their successes — experiencing that moment when you look back on what we have achieved always makes me feel very proud.
How has commissioning changed over the last five years?
The importance attributed to commissioning is what has changed the most. Now everyone understands how vital it is to think about commissioning; the next challenge is to demonstrate that by the time businesses think about commissioning, it's already too late.
How would you like to see Commissioning change in the next five years?
We have already established digital delivery and paperless processes. The industry needs to focus on this. For example, there are no excuses for why a pressure test needs to be recorded on paper.
During the last year, to support our sites and clients during lockdowns, we launched our Net Zero Cx Commissioning platform. This entails live broadcasting all the tests on-site so that the design team and client could attend without 'being there'. It has also opened up doors for specialists that may be busy on other projects/tasks to participate in numerous projects. Net Zero Cx also serves as a depository for records and training. I see this being a big thing in the future, it will reduce the need to travel and reduce carbon emissions.
The vision for the future is off-site commissioning, where most of the plant will assemble off-site and be thoroughly tested before being delivered. It will allow a faster build with less quality/commissioning issues while offering the opportunity to have the plant ready on order for a just-in-time delivery, inline with client needs.
Click here to find out more about Logi-tek's Net Zero Cx Commissioning Platform.
#employeespotlight #commissioningmanagement #technicalprojectmanagement #engineering #commissioning #projectmanagement #carbonneutral
https://logi-tek.co.uk/wp-content/uploads/2021/06/Employeespotlight-1080-X-1080-SQUARE.jpg
1080
1080
Taylor Kaye
https://logi-tek.co.uk/wp-content/uploads/2019/07/logitek-logo-colour.svg
Taylor Kaye
2021-06-24 16:49:28
2021-06-24 17:53:16
Employee spotlight with Remi Portes, Operations Director (EMEA)