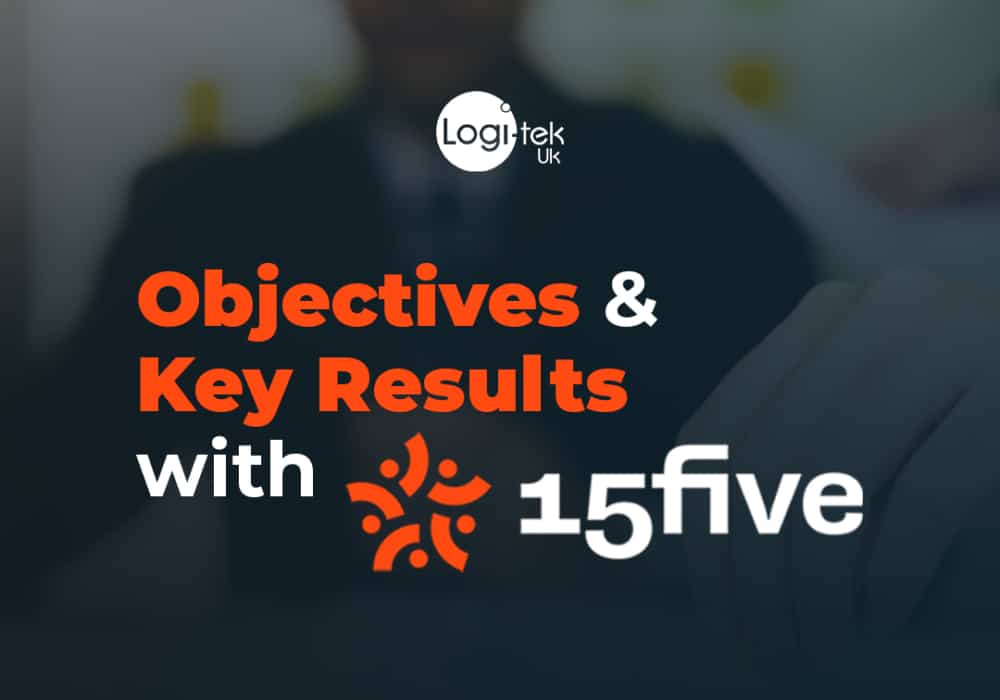 We are delighted to announce that we have recently introduced a new goal-setting framework called Objectives and Key Results (OKR) across Logi-tek (UK). This framework is supported by a platform called 15Five and a pilot phase began in Q3 2021.
The goal-setting framework allows businesses to align and achieve targeted objectives and has been adopted globally, from small start-ups to internationally recognised businesses such as Google, LinkedIn, Microsoft, Netflix, Spotify, and Twitter to name a few.
There are various platforms that support the OKR framework, but we chose to use 15Five. The check-in feature gives everyone in our team a voice and allows our managers to support their teams throughout each period. The platform enhances collaboration and innovation in our goal setting processes and provides transparency, accountability, and quality assurance.
15Five will also play host to our brand-new feedback, review, and recognition process where our team can empower and be empowered.
15Five gets its name from the habit its tools encourage: setting aside 15 minutes each week to write reports and five minutes to read them.
The purpose of introducing the OKR framework is to "measure what matters". The framework allows us to focus and commit priorities by aligning and connecting teams, setting challenging, ambitious goals, and tracking progress. Encouraging and motivating everyone in the business to excel by doing more than we'd thought possible.
When asked, Operations Director EMEA, Remi Portes said, " 'Measure what matters', is a book that I now recommend to anyone that wants to create a structured strategic planning system. Since our "pilot phase" was rolled out, I've seen more focus on what matters and in parallel, a refocusing in cases where we were falling behind. I'm now looking forward to rolling this out across the entire business and to watch our team collaborate, grow and support each other to achieve theirs, and our goals".
#15Five #objectivesandkeyresults #OKR #OKRs #keyresults #goals #goalsetting #framework #businessdevelopment #commissioningmanagement #technicalprojectmanagement #engineering #commissioning #projectmanagement #solutions #buildingservices
https://logi-tek.co.uk/wp-content/uploads/2021/11/SQUARE_-Objectives-and-key-results-with-15-five.jpg
1080
1080
Taylor Kaye
https://logi-tek.co.uk/wp-content/uploads/2019/07/logitek-logo-colour.svg
Taylor Kaye
2021-11-04 16:48:52
2021-11-08 09:55:36
Objectives & Key Results with 15Five