Commissioning Manager (UK)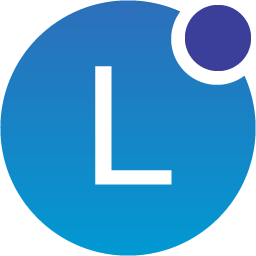 Would you like to join our excellent, high performing team?
We are growing and actively looking for good people to share the journey with!
Our business is focussed on Commissioning Management and Project Management in the UK and Western Europe and we are growing thanks to our reputation for service excellence. We are currently searching for commissioning managers to join our UK team.
We love to hear from good people and are happy to talk about short and long term opportunities to join us.
The largest duty is managing the commissioning process from inception to completion to ensure a smooth Cx process and delivery.
The management part is the key – we are Cx Managers not Witnessing agents.
Description:
To provide strategic and tactical building services commissioning management support to the project team for the engineering process of a project from conception to completion primarily on Cat A / Cat B fit-out and data centre projects. Our focus is on teamwork our philosophy is to be part of the solution, not the problem. We focus on quality in all aspects of commissioning management – planning, programming, reporting, collaborative working, witnessing and handing over to the FM teams.
General Duties:
As a Commissioning Manager, you will manage and drive the commissioning process and lead the on-site functional testing. To succeed in this role, it is important that you have experience in highly technical buildings, good communication and people skills, resourceful and operate well under pressure
Good IT, planning and reporting skills are essential
Review:
Review and assist contractors / sub-contractors in the development of all project related QA/QC documentation, providing technical input to the formal change control processes
Review and input to the commissioning procedures and review commissioning RAMS prior to commissioning activities
Review commissioning data against design parameters implementing any mitigation of recovery plans
Record:
Input to project risk register
Author functional/IST test scripts
Compile 'Closeout' documentation
Create and manage Handover commissioning checklists
Monitor:
Monitor and advise when all the commissioning documentation has been reviewed and signed off to the appointed consultants for the project
Action:
Ensure that all plant/systems have been fully commissioned/inspected in line with the contract specifications
Ensure that all appropriate commissioning handover documentation have been reviewed prior to handover
Comment on O&M manuals produced by the contractor
Manage:
Manage training
Hold commissioning meetings
Make sure that commissioning defects are communicated properly and dealt with
Ensure all parties are co-ordinated for attending witnessing
Lead on-site functional testing
Report:
Attend and report on commissioning and testing as appropriate
Issue weekly commissioning reports
Our clients trust us to ensure that the task is completed to the highest standard and we are looking for people who have a can-do attitude and share our enthusiasm for exceeding customer expectations.
If that sounds like you then let's talk.
If this job is not quite right for you but you like Logi-tek as much as we do then reach out to us too; We have ambitious plans and you may be the perfect fit for the next stage of our adventure.